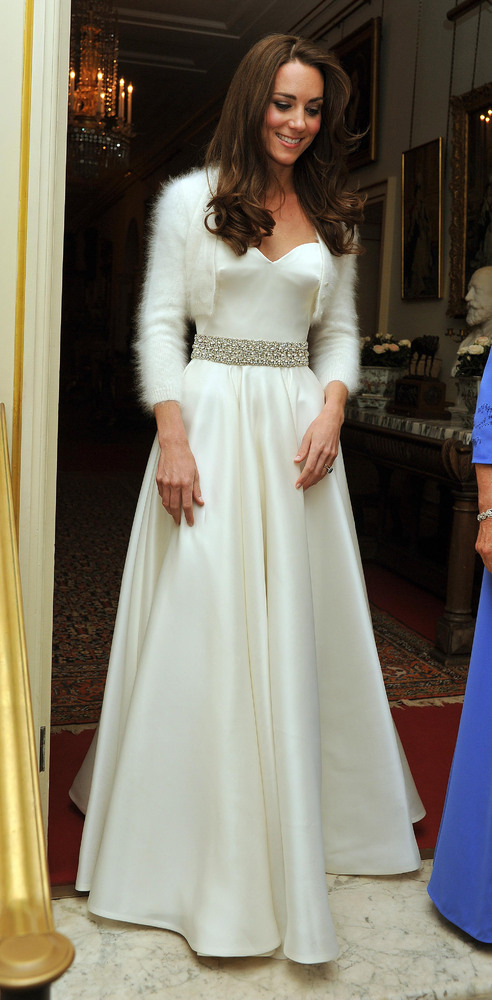 The Duchess of Cambridge leaves Clarence House to travel to Buckingham Palace for the evening celebrations following her wedding earlier.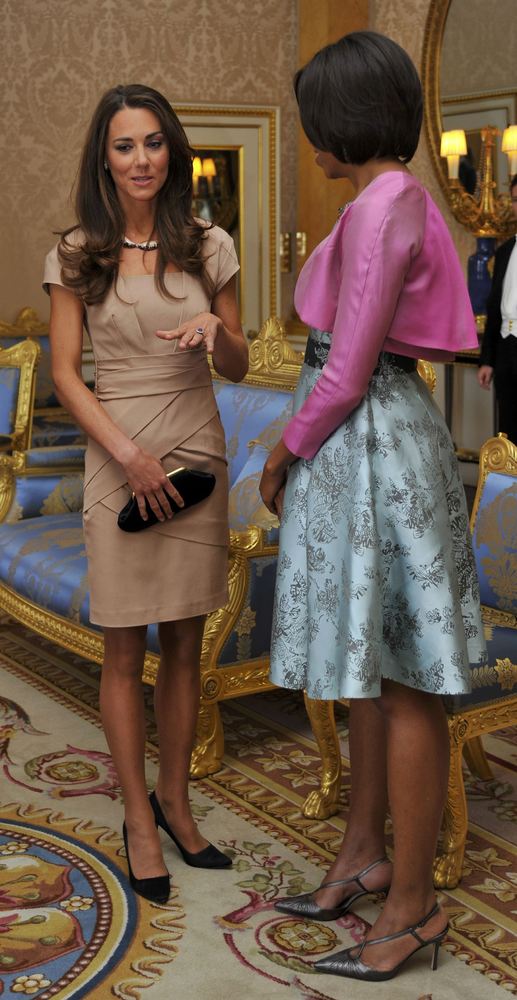 The wife of U.S. President Barack Obama, first lady Michelle Obama (R), talks to Britain's Catherine, Duchess of Cambridge at Buckingham Palace, in London May 24, 2011. President Barack Obama on Tuesday begins a visit to Britain where he and Prime Minister David Cameron will review NATO action to help end conflict in Libya and Western policy towards  uprisings in the Arab world.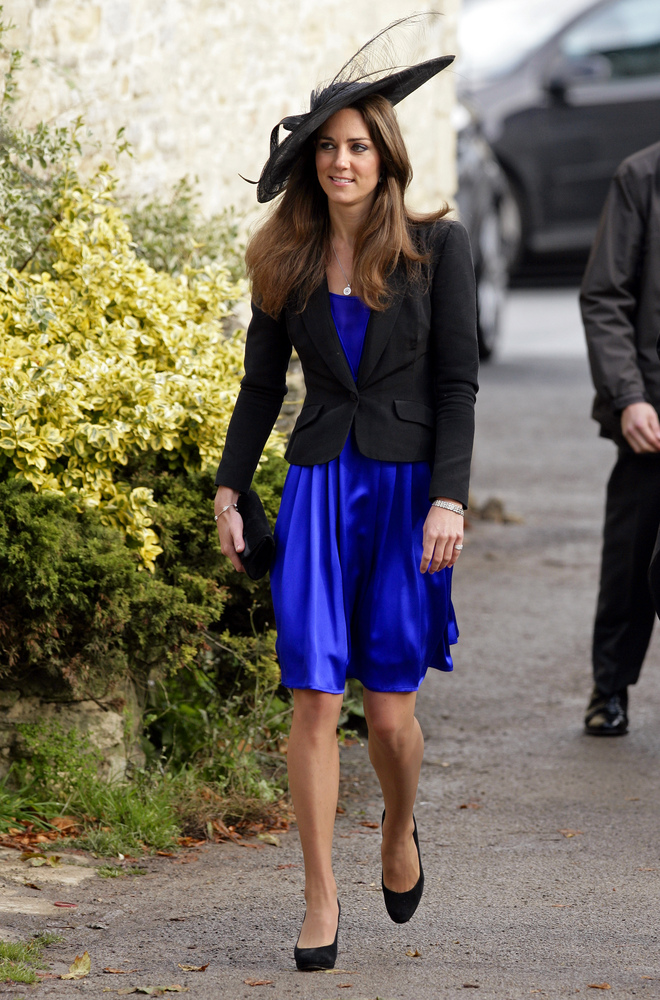 Kate Middleton attends Harry Meade & Rosie Bradford's wedding at the Church of St. Peter and St. Paul, Northleach, on October 23, 2010 in Cheltenham, England.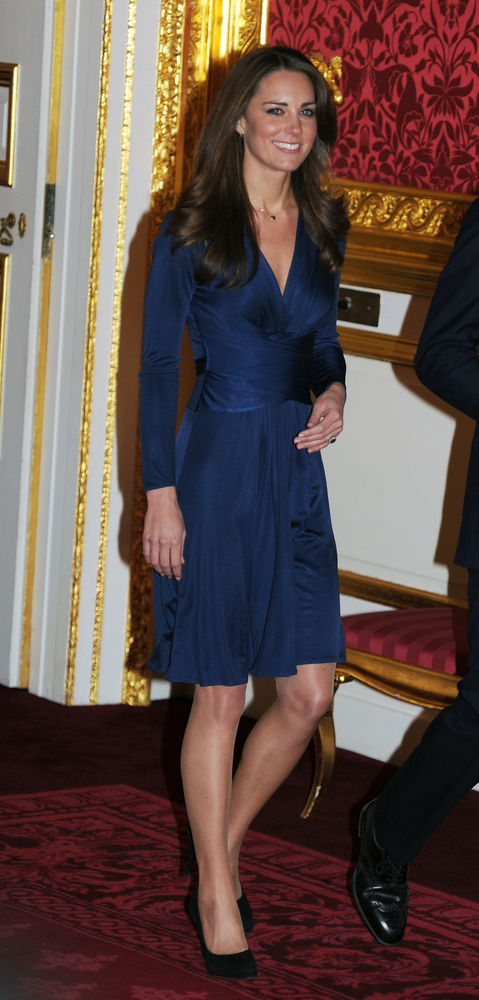 Prince William and Kate Middleton pose for photographs in the State Apartments of St James Palace on November 16, 2010 in London. After much speculation, Clarence House announced the engagement of Prince William to Kate Middleton