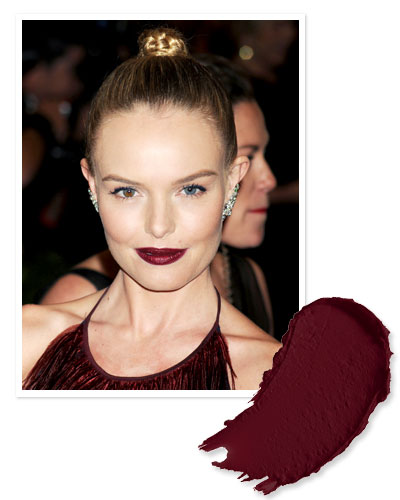 Lips that range from deep cherry to aubergine rocked the fall runways, and the best news is that this trend is extremely wearable. "Wine looks good on a variety of skin tones, making it one of the easiest colors to pull off," says Creative Makeup Director for Fashion Fair Sam Fine. But makeup artist Kate Lee cautions against making sure you "don't end up looking like The Cure's Robert Smith" with a smudged, too-dark shade. How to get it right? "Experiment with different shades on the wine spectrum, then play with the intensity by blotting and layering," says Lee.Whatever your skin tone and age, we'll show you how to work your Merlot like you mean it.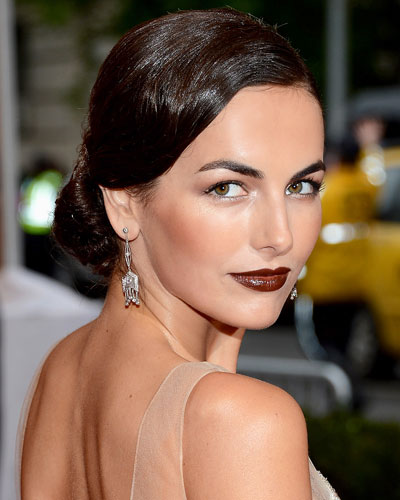 If you're in your 40s, 50s and up:
You've heard the old adage that dark lipstick makes a woman look older. "To hell with that rule. Wear strong color with confidence!" says Fine, citing Iman, who's nearly 60 and looks fabulous in dark wine lipstick."Apply a moisturizing, highly-pigmented crème lipstick with a brush, then put a dab of contrasting gloss in the center to make lips appear more dimensional," Fine says. Before you're done, Johnston recommends "blotting gently with a tissue to help stop the lip color from bleeding into fine expression lines around the mouth." We love Kyra Sedgwick's subtle wine lip that also complements her complexion.